About Jane Hartenstein
---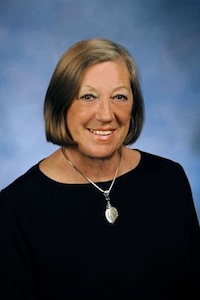 Jane Hartenstein has worked professionally with people who hear voices and their families for over thirty years in four different states. She has charted the lives and delusions of people with schizophrenia in community as well as inpatient settings. Throughout her career Jane wondered what life would have been like for the people with whom she worked if they had lived in other times under different laws, and the medicine and social mores of their era. How did people with an illness come to be called "nuts" or "unbalanced" and said to go "berserk"?
Combining her love of history with her career experience resulted in her first book; Voices, a novel of historical fiction where the characters were developed based on the symptoms of schizophrenia.
Her second book; A Witch's Voice is set in 1600 in Essex, England, a unique time in history when medicine espouses astrology, the laws outline proper procedure for discovering and prosecuting witches, and the upstart Puritan religion is battling the Anglican's for the souls of the common man. It results in a witch-hunting frenzy that all too often ensnares people who hear voices.
Jane has served as president of the Riverside, California Mental Health America and an executive board member of R.S.B Harbinger, a non-profit dedicated to the development of affordable housing for the mentally ill.
She hopes you enjoy the story of her characters' journey and hopes you will hear the voice of the mentally ill if not the voices they hear.
Jane Hartenstein lives in St. Augustine, Florida and is a member of the Florida Writers Association and Mental Health Writers Association.